Ana Konstantinović and Željko Maksimović, members of Eho Animato collective, have become Cultural Ambassadors of the famous La MaMa e.t.c (New York). They represented Serbia and the Balkans at the international "2020 La MaMa Love Global Gala", held online on November 7, 2020.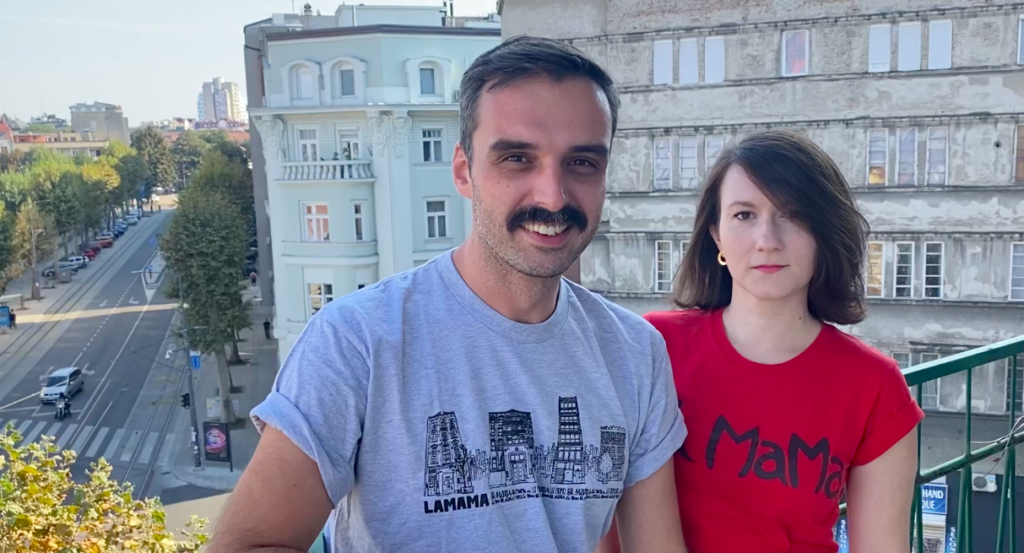 La MaMa Experimental Theater Club "dedicated to the artist and all aspects of the theater" was founded in 1961 by the legendary director and producer Ellen Stewart. It is the only original Off-Off- Broadway venue still in operation. Since its beginnings, the concept of LaMama is based on love towards creation, humanity and the planet Earth, as well as maintaining an environment of uncensored creative freedom, where artists of all backgrounds and identities can develop work that pushes the boundaries. La MaMa is the laureate of numerous awards, one of the most notable being the Regional Tony Award.

This year's Gala gathered artists, members of "La MaMa family", from all over the world in order to celebrate the spirit of togetherness and interculturality. The ceremony was hosted by Bill Pullman and Tamara Hurwitz Pullman. Among special guests and many LaMama years-long friends were activist Abigail E. Disney, actress Amy Sedaris and composer Phillip Glass.