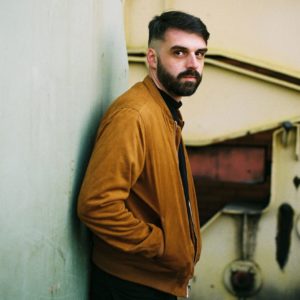 Željko Maksimović (1985) is an actor, translator and TV presenter from Belgrade, Serbia. He has been a member of Eho Animato since its establishment in 2011.
In 2018, he was the coordinator of the International Federation for Theatre Research World Congress in Belgrade, an event that gathered over 900 international scholars.
Besides performing in Belgrade's institutionalized theatres (Atelje 212, Yugoslav Drama Theater, Belgrade Drama Theater, Theater Vuk, Dadov), he has also worked independently in performances such as Borderless Lines – awarded Best Actor at the 2008 FIST festival in Belgrade, Fragments of Disquiet, Borderline Beauty – performed in Drugstore techno club, Best Intentions and The Glass Menagerie.
Since 2014, he has occasionally worked in Prague, Czech Republic, with the award-winning directorial duo SKUTR on performances The Tempest, a Divadelní noviny Award for Best Alternative Performance nominee, Walls and Handbags – Divadelní noviny Award for Dance and Motion Theatre, A Midsummer's Night Dream at the Summer Shakespeare Festival and with choreographer Adela Stodolova on Heiner Miller's Description of a Picture. Since 2019, he has been working with artist Ivana Ivković, participating in her performances (Un)protected Witness and In Him We Trust.
Željko has appeared in several TV shows in Serbia, and has been a host of Cultural Centre, a central Radio-television of Serbia's weekly cultural program.
He has also translated essays on theatre theory and plays by Filip Grujić, Dino Pešut and Tanja Šljivar, the latter in collaboration with a New York based artist Cory Tamler, published in the US by Asymptote Journal, The Mercurian and The Offing.
His work with Eho animato include: